DEMO INTELLECT'S QUALITY MANAGEMENT SYSTEM
Experience Unmatched Flexibility Without Compromising on Quality
Empower your teams with the QMS tools and resources they need to drive continuous improvement while maintaining control of your quality management processes. Schedule your demo today.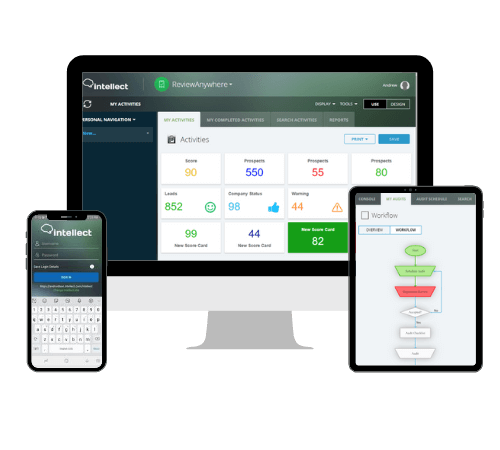 Highly Regulated Organizations Trust Intellect For Compliance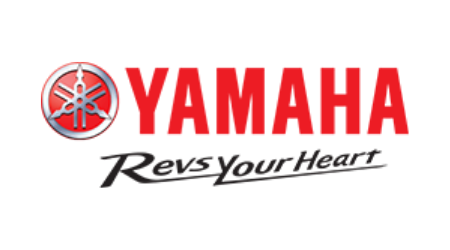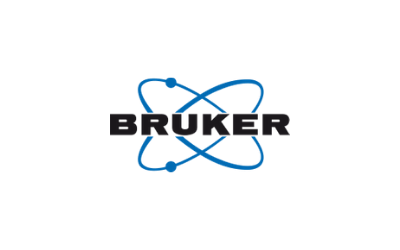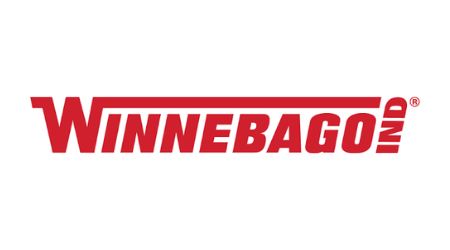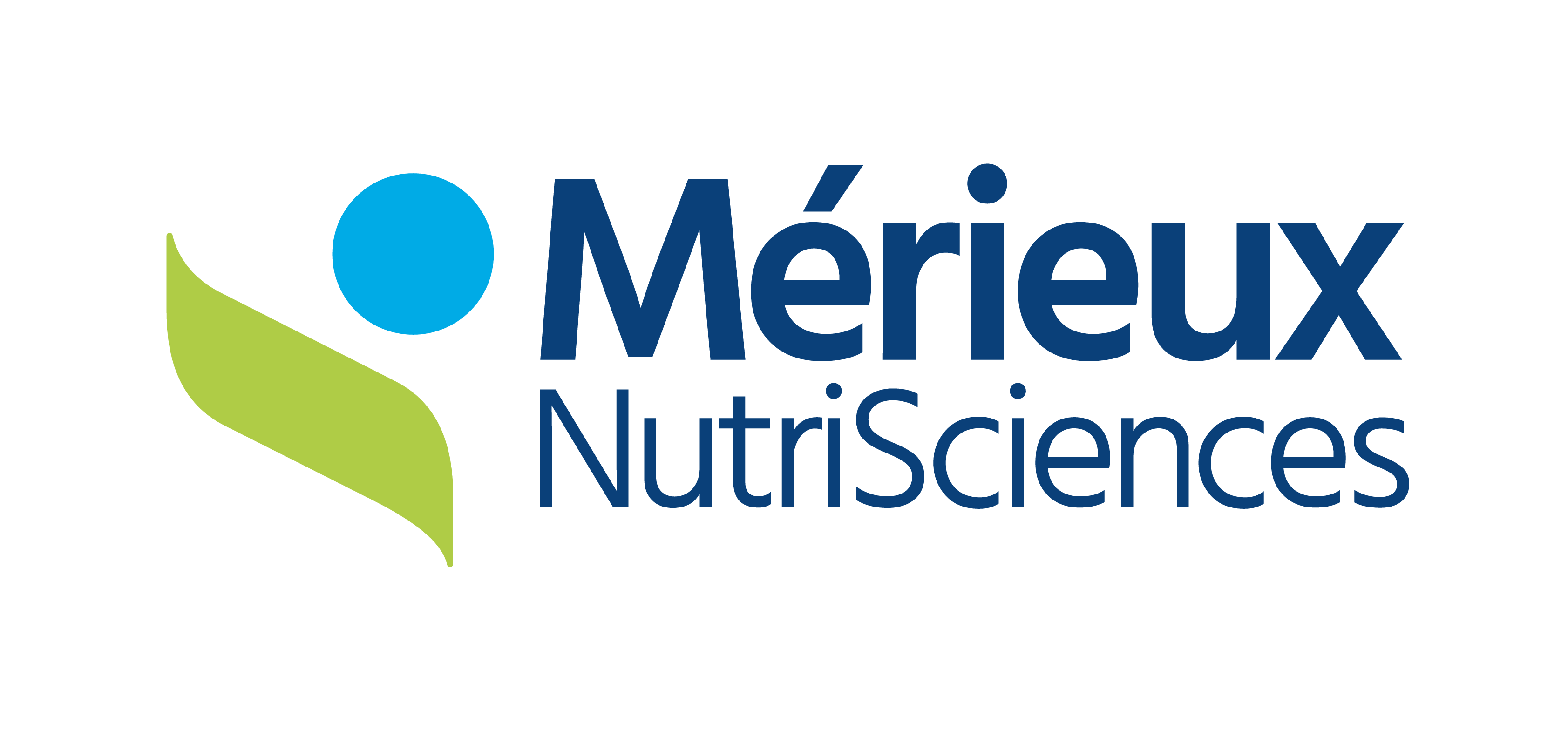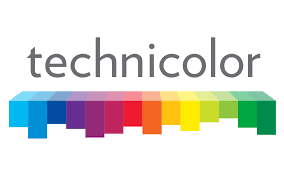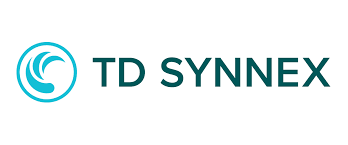 WHY CHOOSE INTELLECT QMS
EXPERIENCE THE BENEFITS OF INTELLECT'S NO-CODE QMS SOFTWARE
Be in complete control with Intellect's extremely configurable QMS software and no-code compliance platform. Meet FDA and ISO compliance while also modifying workflows to work around your processes, gain valuable insight into your quality data, make smarter decisions faster, and achieve operational excellence.

Simply Organize All Documents
Create a centralized database with approval workflows and audit trails.

Streamlined & Efficient
Identify and route document changes to the appropriate group.

Efficiently Automate
Reduce document cycle time by speeding up routing, delivery, revision, and approval of documents.

Decrease Risks
Worry less about product recalls by creating workflows to identify problems & document preventive procedures.

Ensure FDA & ISO Compliance
Automate the entire CAPA process, from initiation to investigation through closure.

Stress Free Management
Receive reminder emails according to the established audit schedule.
WHY OUR NO-CODE COMPLIANCE PLATFORM IS A BIG DEAL—FOR YOU
More than 50% of our customers customize or build their own QMS apps
Not every industry has the same processes, which is why out-of-the-box solutions often frustrate quality practitioners. With Intellect QMS no-code compliance platform, customers can customize the included apps or build completely customized apps from scratch.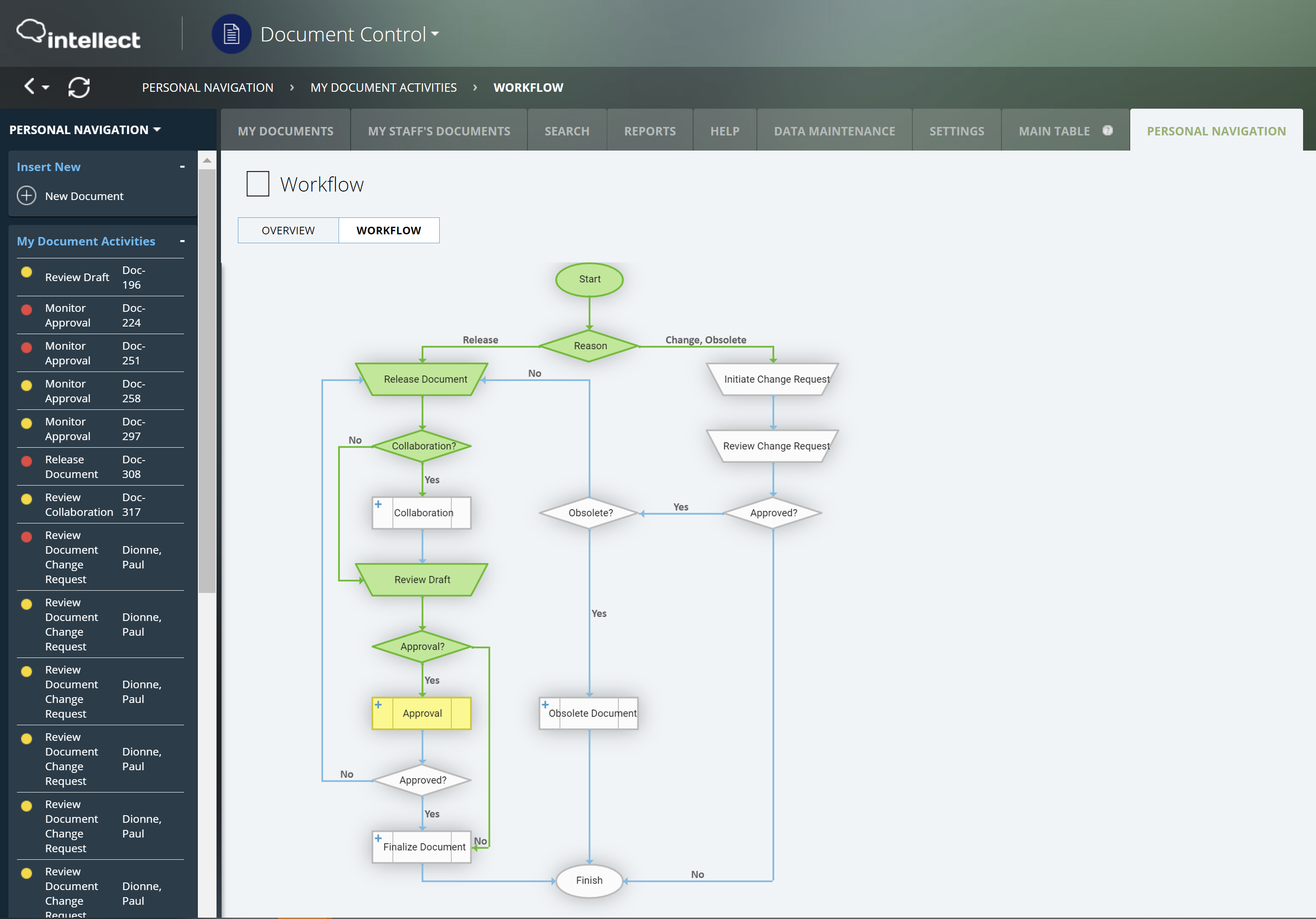 TESTIMONIALS
What our customers say about Intellect QMS
"The best thing about Intellect's QMS is the flexibility the program offers. Intellect has provided a baseline for me to build from and adapt to our current quality processes without having to repeatedly validate the software."
"We are very happy with being able to develop custom applications that fit our business needs for both mobile and web, as well as tweaking the out-of-the-box applications, without needing programming experience."
"A powerful workflow platform to get approvals and access to key quality documents. Pre-configured apps that are easily customizable to meet a wide range of business needs."
Your Peers, Our Customers. Read Their Reviews about Intellect.