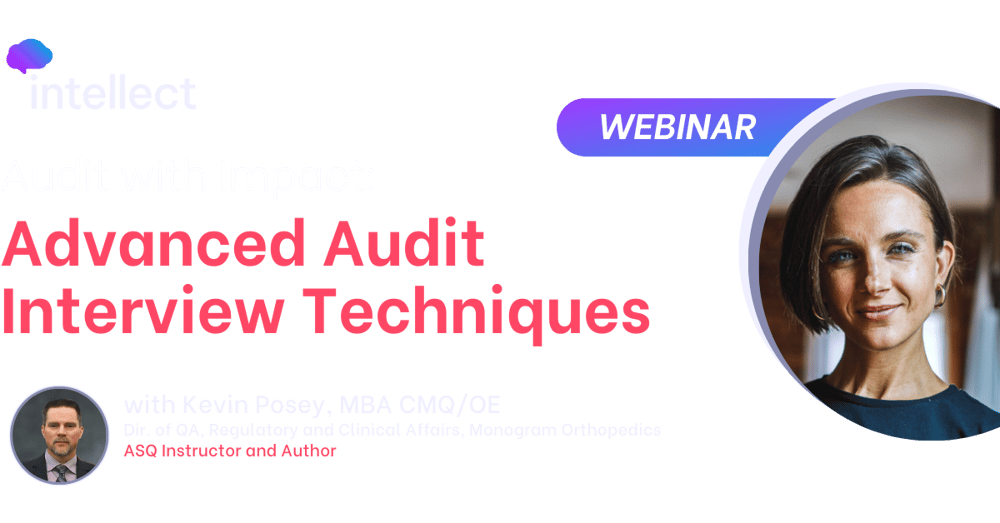 Effective communication during audits is crucial. The challenge isn't just what auditors say, but how they say it. Relying on outdated or questionable auditing methodologies can waste time, money, and vital company resources.

Gather your cross-functional teams for 60 minutes with ASQ instructor, former chair, and author Kevin Posey, MBA CMQ/OE, and elevate your audit processes.
Learn advanced audit interview techniques
Understand the core principles of Appreciative Inquiry (AI) and how to integrate it into your next audit
Discover how AI can transition your audit outcomes from mere compliance to efficiency and continual improvement
Explore strategies to use audits as a tool to fortify relationships, engage teams, and foster a collaborative atmosphere
Transform your audits from resource-draining tasks to catalysts for innovative solutions and sustained improvement. Watch and make your next audit far more productive than the last!
Speaker: Kevin Posey, MBA CMQ/OE

Kevin is the Director of Quality Assurance, Regulatory Affairs, and Clinical Affairs at Monogram Orthopedics and has been an active ASQ instructor since 2009, developing and teaching courses like the CQA and CSQP Refreshers. With over three decades of international experience, his expertise spans quality management, product development, manufacturing, and regulatory approvals across sectors like medical devices, in vitro diagnostics, aerospace, mining, and industrial equipment. He earned his Aerospace Engineering degree from the University of Texas and an MBA in international business from Penn State.
Kevin has co-authored two books from Quality Press: The Executive Guide to Innovation and The Supplier Quality Professional Handbook. Kevin's held key positions within ASQ, including Chair roles for the Audit Division, and is a founding member of its Innovation Division. Additional certifications include CQA, CBA, CMQ/OE, and RAC-Devices from RAPS.
.